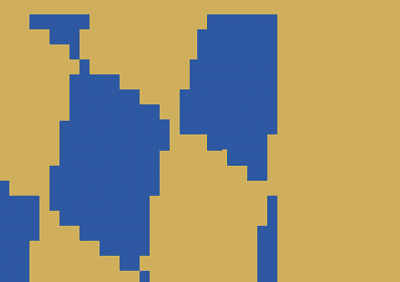 Prod pages: [pouet.net] [demozoo.org]
Date: 2012-04-08
Party: Revision 2012
Compo: Oldskool intro
Platform: Atari VCS
Rank: 1st
Solo work

I won the compo with this one, much to my surprise. It has a more refined plasma than the one in Minute and a Bit. I had originally intended to tell a story critical of transhumanism with it, but I couldn't figure out how to do that effectively. So it ended up being a tech demo instead!
This prod and Minute and a Bit are both included in the Scene Demos 6-in-1 cartridge by SvOlli (pouet.net, demozoo.com, xayax.net).
.nfo
      

Stella

 

Lives

!




        

by

 

Tjoppen




Released

 

at

 

Revision

 

2012




-------------------------





A

 

4

k

 

intro

 

for

 

the

 

Atari

 

2600

 

VCS

.


Features

 

the

 

following

:



*

 

Computer

 

screen

 

w

/

 

power

 

LED




 

-

 

flashing




 

-

 

6

x8

 

character

 

text

 

display




 

-

 

104

 

color

 

palette

 

demonstrator




*

 

28

x18

 

rotozoomer




*

 

Plasma

 

bars




*

 

Much

 

improved

 

2

D

 

plasma




*

 

Coder

 

music




*

 

Source

 

code





For

 

my

 

current

 

and

 

future

 

prods

,

 

see




http

:

//

pouet

.

net

/

groups

.

php

?

which

=

11387